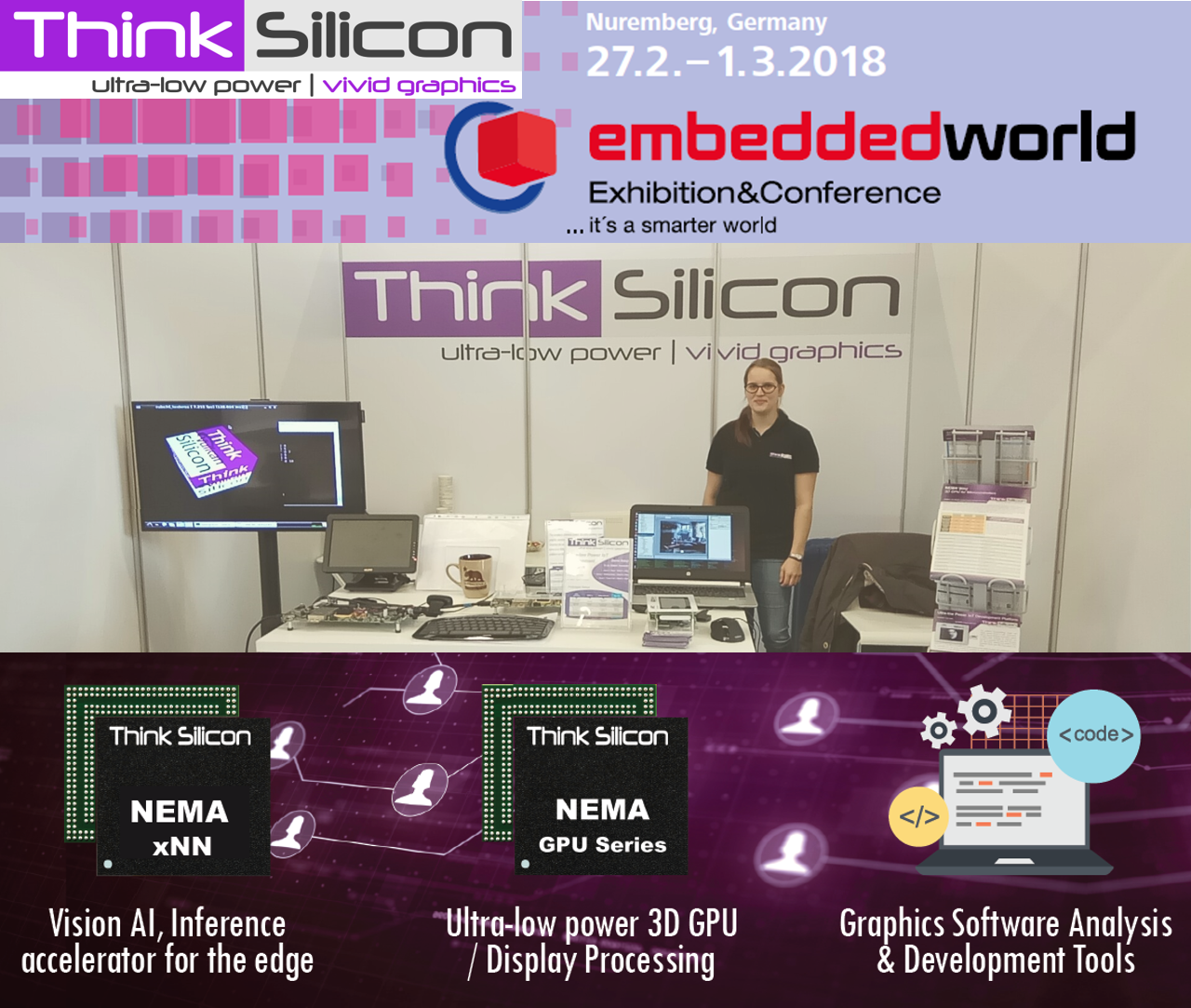 Think Silicon® demonstrated a prototype of NEMA®|xNN, the world's first low-power 'Inference Accelerator' Vision Processing Unit for artificial intelligence, convolutional neural networks, last week @ Embedded World 2018 at Nuremberg, Germany. Additionally, supporting demonstrations for attendees showcased features for ultra-low power 3D GPU and display processing, along with graphics software analysis and development tools.
The world premiere prototype demonstration of NEMA®|xNN unveils a power efficient inference accelerator to solve computer-vision tasks in edge-computing applications using optimized convolutional neural networks. The architecture has the ability to scale from single to multi-core and leverages patented real-time compression algorithms to move data efficiently to the on–chip and off-chip memory, while providing 8-bit MAC operations, approximate calculations, data reuse optimizations and delivers memory-latency capabilities.
Think Silicon® also exhibited NEMA® |t – the industry's first ultra-low power 3D GPU supporting open graphic standard APIs and Vector Graphics for System on a chip (SoC) solutions. Additionally, Think Silicon® showcased supporting software tools including NEMA®|Power-Model (developed as part of the LPGPU2 project), NEMA®|Profiler (developed as part of the LPGPU2 project) and NEMA®|SHADER-edit to assist the analysis and development of applications designed to simplify the creation process.
To view the entire press release, please follow this link.